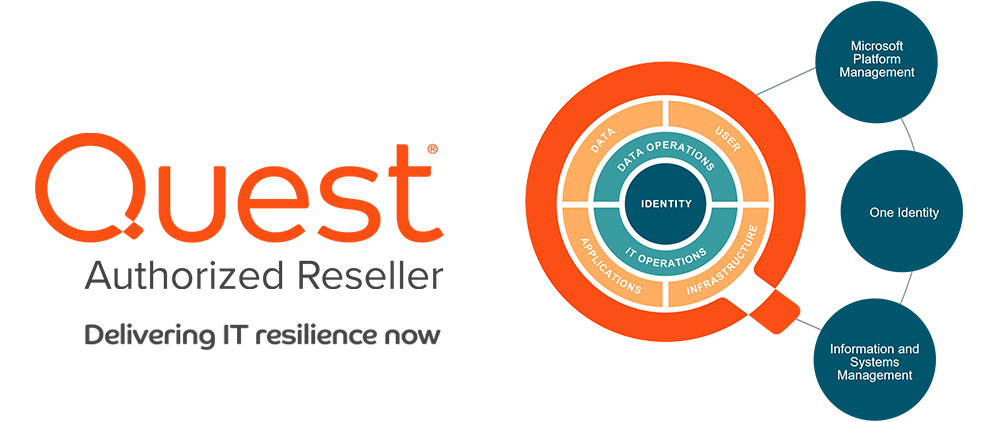 Over the past 20 years, that we have been a Quest Authorized Reseller and partner, we've built a solid experience on all major Quest Software solutions, offering consulting, implementation and support services.
Our consultants have implemented Quest Software solutions in more than 150 companies in our territory (Greece, Cyprus & Malta).
Microsoft Platform Management
Scale & streamline IT operations
Migrate any workload faster, detect, defend and recover Active Directory, and stay in control to keep your business running.
Unify identity-centric cybersecurity
Achieve Zero Trust and close the cybersecurity exposure gap with our unified identity-centric cybersecurity platform to protect the people, apps and data essential to your business.
Information and Systems Management
Data empowerment & governance
Empower your business with the visibility and context to better manage and develop data pipelines that deliver faster insights, while safeguarding your data and infrastructure.