Founded in 1999, iteam S.A. is a dynamic technology solutions provider for large and medium sized enterprises.
Our purpose is to help our clients Automate, Optimize, Simplify and Transform, their Business Processes and IT Operations.
Our main areas of expertise include:
Custom Software Development (cloud or on premises): JAVA | .NET | SharePoint | Azure
Software Testing
Infrastructure Management
SharePoint Services
Business Intelligence
Artificial Intelligence & Machine Learning.
Over the years we have developed various products that address specific client needs such as:
Business Process Management System
Quality Assurance Management System
Regulatory Compliance Management System
Uniforms Management System.
Back in 2012 we were chosen by Aegean Airlines (Greece's flagship airline), to design and develop technology solutions to optimize and automate different functions and related processes.
Our exemplary collaboration with this airline introduced us to the fascinating industry of aviation, and led our decision to develop, within iteam SA, the dedicated Strategic Business Unit (SBU) aviBright that offers unique Value-for-Money solutions for airlines.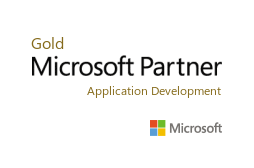 Microsoft
We are Gold Microsoft Certified Partner in Application Development, which means that our consultants and pre-sales fulfill the necessary expertise and experience criteria to provide reliable, high quality and effective services to any organization. We are in close collaboration with Microsoft providing among others infrastructure, databases and intranet monitoring solutions.
Quest Software
We are strategic partners of Quest Software in Greece and Cyprus; We specialize in monitoring, management and performance optimization solutions for applications, databases, Windows infrastructure and virtual environments and we are official Quest Software resellers.
MicroFocus
iteam has achieved the Micro Focus Gold Partner certification for the Application Delivery Management and the Application Modernization categories. This certification, awarded by the Leader in the Application Delivery Management Software market, is the result of a thorough training and evaluation procedure and proves the high-level of know-how and service quality that iteam provides to its clientele. The Gold Partner certification combined with iteam's experience in Functional, Load, Performance and Mobile Testing Projects validates iteam's prevalence and efficiency in terms of project planning and implementation, supported by Micro Focus solutions with guaranteed results.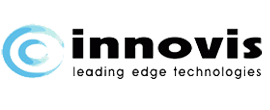 Established in 2001, innovis s.a. is active in the design and development of software applications for workflow management, Human Resources Management, Information – Knowledge Management, e-learning and Performance Measurement.
innovis' target is the provision of integrated solutions, which allow its customers to improve their efficiency and make full use of their competitive advantages. innovis has developed an impressive series of products and has implemented a number of major IT projects. At the same time, the company develops new products and services targeting the Greek and the European Marketplace.
iteam participates in innovis' share capital.