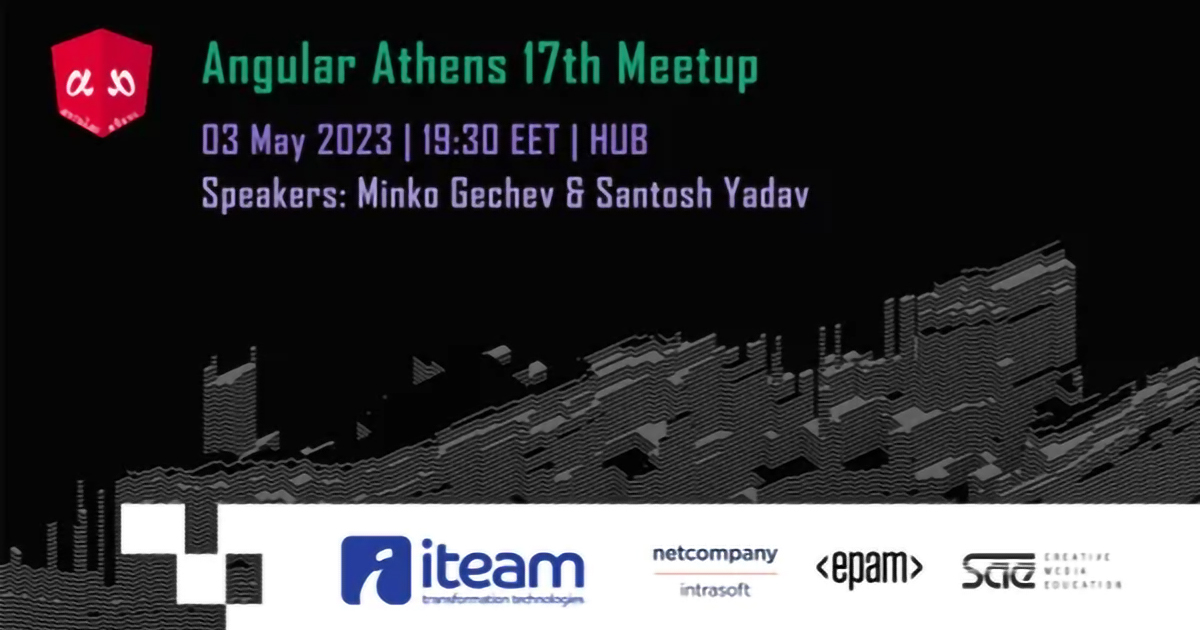 We are sponsoring the Angular Athens 17th Meetup and are excited to meet the Angular community of Greece!
We are very happy to sponsor the the Angular Athens 17th Meetup, that will take place on the 3rd of May 2023 ( 7:30 PM – 10:30 PM EEST | THE HUB EVENTS – Alkminis 5, Athens).
Two great speakers:
Minko Gechev, Engineering Product lead @ Google &
Santosh Yadav, Senior Software Engineer @ Celonis, GDE for Angular,
will be sharing their knowledge and point of view on latest developments with the Angularians attending!