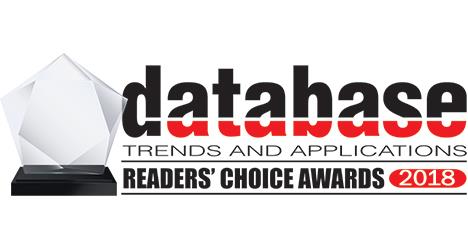 Quest Sotware Toad®, Foglight® and SharePlex® DBTA Readers' Choice award winners!
Database Trends and Applications magazine unveiled the 2018 Readers' Choice Awards winners, and Quest Software took home top honors in three major categories: Best Database Solution (Toad Development Suite), Best Database Performance Solution (Foglight) and Best Database Replication Solution (SharePlex). Unlike any other awards program conducted by DBTA, the nominees are submitted, and the winners voted by the readers, the true experts.
Quest Software has well-known and market-leading solutions and was able once more to win the trust of the IT experts. To celebrate these awards, Quest Software offers 30-day trials for Toad Development Suite, Foglight and SharePlex. For more information on how these toolsets can help you build higher-quality code, proactively monitor performance across all your databases or move data to your platform of choice with zero downtime, contact us!